for Porsche for 911 for 911 G-model 3,2l C1 / CS / Speedster
Wheels and Tyres

CARGRAPHIC Räder Programm


The CARGRAPHIC wheel program started 1998
with the producton of the 3-piece RACING wheel
which already has become a modern classic design.

Today the CARGRAPHIC wheels program offers a
wide range of designs and concepts: From an
ultra-light weight, forged, one-piece wheel for a
Porsche 911 Turbo to a super-wide three-piece
construction for a Maserati Gran Turismo or a low
volume production line for international race series
and prototype line-ups for car manufacturers.

CARGRAPHIC wheels offer a tailormade solution for
every type of car.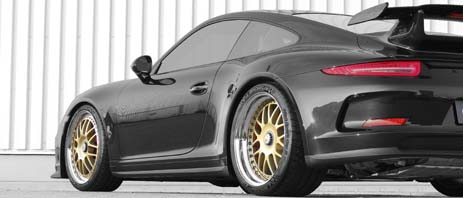 Beside our own wheel collection the we are also offering the premium
products from BBS, FUCHS, MICHELIN, PIRELLI and DUNLOP.